Outdoor Living with Simpson Strong-Tie

Part of the Australian culture is to have friends and family around for a BBQ and perhaps a hit of cricket in the back yard. Creating that perfect outdoor entertaining area that brings the inside out has become a key selling point for new home builds and renovations.
Simpson Strong-Tie have now launched a new innovative range of Outdoor Accents® decorative hardware – Avant Collection for those outdoor structures combining both elegance and structural strength. Our design motivation came from the increasing popularity of the clean and simple mat-black appearance which provides eye catching features of the fixings and enhance the look the brackets, hex-headed washer and screws.
The SDWS Structural Wood screws with the hex-head washers provide the appearance of a bolt but the ease of install of a screw which results with a faster installation method compared to outdated nuts and bolts requiring pre-drilling.
The new Outdoor Accents® range provides decorative black timber connectors and fasteners that not only enhance the beauty of your outdoor living area with clean lines but also provides flexibility with your designing and custom build.
Our range has been tested to meet building codes and has the extra protection of our ZMAX® galvanized steel with black powder coat providing corrosion protection for the harsh Australian conditions.
To find out more, check out the Outdoor Accents – Avant Collection product page, or call 1300 STRONGTIE (1300 787664) for more information.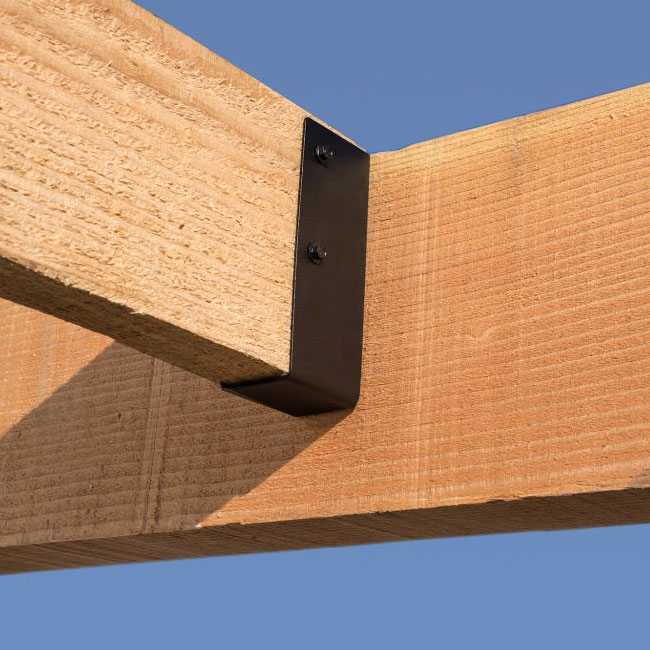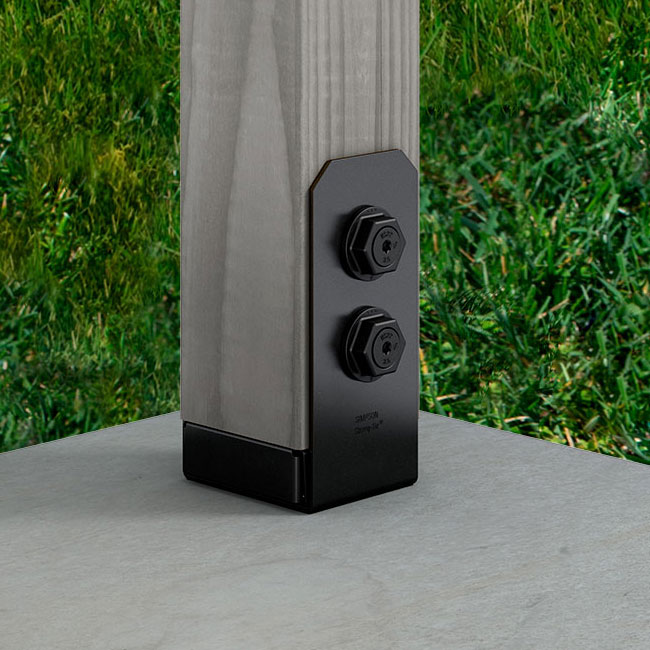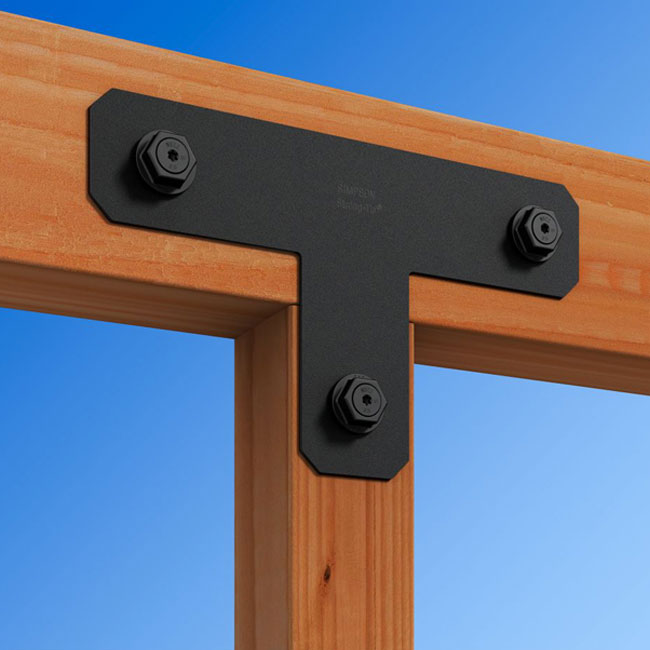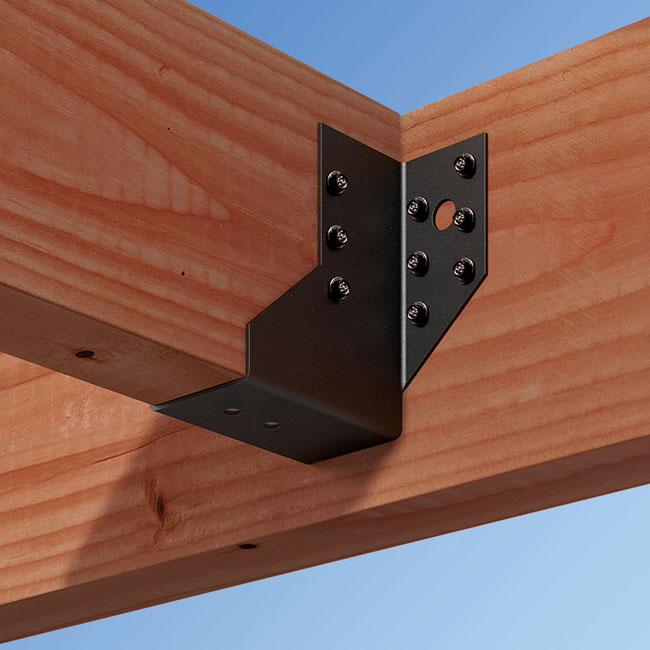 Structural Connections

Unmatched Quality from the Truss to the Foundation
With nearly 60 years of field and R&D experience, Simpson Strong-Tie® timber connectors are manufactured to the industry's highest standards. From framing angles to straps to heavy-duty joist hangers, we offer the most diverse product line so that you have the right product for the job.
Simpson Strong-Tie® connectors offer unmatched quality with laboratory and field testing, and are backed by our uncompromising commitment to customer service. As the company that built the connector industry, you can count on Simpson Strong-Tie® to work closely with builders, engineers and building officials to deliver innovative, building code-compliant solutions to help build safer, stronger structures economically. Download the Structural Connectors Overview Flyer.
Timber Connectors
From testing to service to availability, everything we do is engineered to ensure your project's success. With every product, you know you are getting the quality, value, service and on-time delivery that we have built our reputation on for the past 60 years.
From straps and ties to joist hangers and much more, Simpson Strong-Tie® structural connectors increase the strength and safety of timber-frame structures. Each connector is unique to Simpson Strong-Tie and is designed for specific applications without the need to adapt metal plating to suit a connection. Download the Timber Construction Connectors Catalogue (2016-2018).